At SK MAGIC, we are constantly and uniquely providing innovative, healthy, and magical lifestyle to the lives of Malaysians.

"Live a healthy and convenient live with us"
We create healthy happiness
in our customers' lives
SK magic constantly attempts and 
explores to create the best living environment 
for mankind to enjoy a healthy kind of happiness
SK magic continues to challenge and create 
innovations to become a customer-centered 
innovator that delivers beforehand 
what the customers want.

"Customer Happiness is our top priority"
MANAGING DIRECTOR MESSAGE
We are here with one vision, to perfectly complements our ambition to position SK magic as the premium brand and consumer choice for home appliances in Malaysia.
We take pride in anticipating and satisfying the needs of our customers, we understand that health and safety remain as a priority for all Malaysians. And here is where we see an opportunity to inspire Malaysians to invest in having better quality air and drinking water at home. We are excited to bring in water purifiers and air purifiers of the most advanced in technology and innovation from South Korea.
SK magic has been a trendsetter in Korea's home appliances industry since its establishment in 1985. Skipping thirty-three years ahead, Malaysia has now become the first Southeast Asian market to have launched the home appliances arm, bringing in award-winning water purifiers and air purifiers in December 2018.
Ever since, we have been awarded with prestigious Presidential Award in recognition of SK magic excellent brand management and also CES Innovation Award 2020 for the 'all-in-one JIKSOO RICH Ice Water Purifier' and Motion Air Purifier with its cutting-edge smart home technology. Our other notable milestones would be receiving the Green Star Certification 2020, INNO STAR Certification 2020, The Best Brand of the Chosen by Consumer 2020 and so much more.
In the year 2021, SK magic will continue to move forward with our commitment to enrich all Malaysian homes. This comes in hand with our new slogan Goodbye Old, Hello Magic which represents company's commitment to becoming a greater home appliances companion of choice for Malaysians.
Goodbye Old, Hello Magic
Managing Director of SK magic Malaysia Kim Kyung Won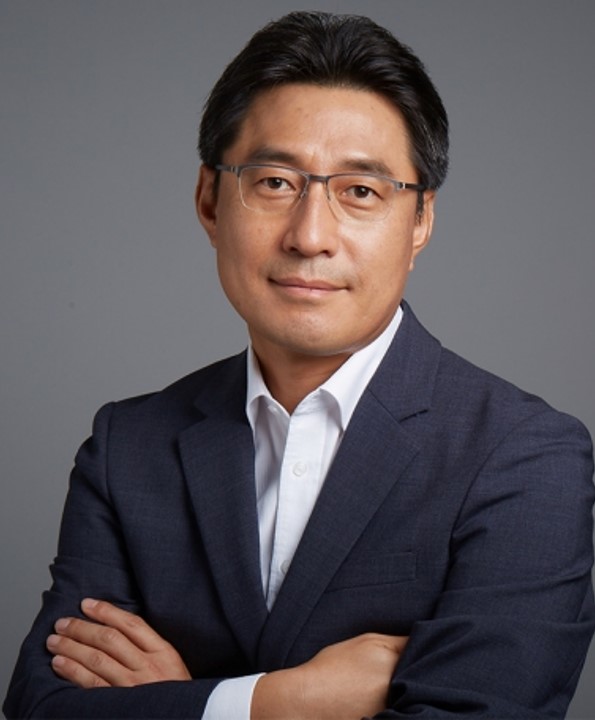 Our journey of creating history
The efforts of SK magic to make
history will continue.
Appointment of Brand Ambassador – Park Seo Jun
Launched Goodbye Old, Hello Magic Brand Campaign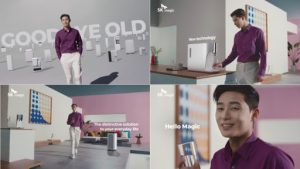 Contribution to temporary shelters by Kuala Lumpur City Hall (DBKL)
SK magic shows support to people in need during the COVID-19 outbreak by contributing water purifiers to temporary shelters by Kuala Lumpur City Hall (DBKL).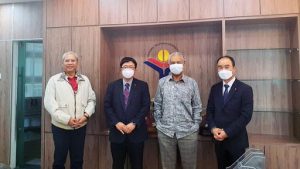 CES Innovation Awards 2020
SK magic received the CES Innovation Awards 2020. The Motion Air Purifier won  the smart home category while the All-in-one JIKSOO RICH Ice Water Purifier is recognised in the Home Appliances category.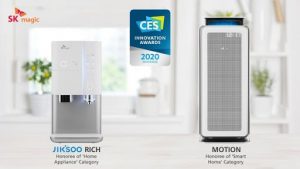 Launch of Indoor and Outdoor Filtration System
SK magic Malaysia has introduced the new Indoor and Outdoor Filtration System – SHINE & LUMI. It is claimed to be Malaysia's very first total water solution.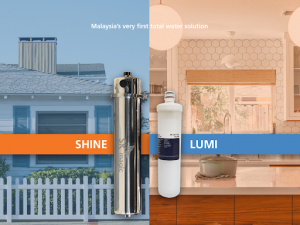 Official Opening of Retail Store
SK magic Malaysia has opened their very first retail store in Malaysia at One Utama Mall, KL and Queensbay Mall, Penang along with the JIKSOO Rich Ice Water Purifier Launch.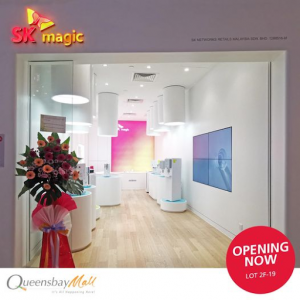 Filtration System Inspection by MyTest
SK magic's filtration system has undergone the *MyTest water testing and dialysis water analysis, meeting 60  test requirements to ensured that the filtered water produced is optimal in the Malaysian environment.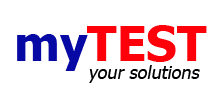 Launch of JIKSOO RICH Ice Water Purifier
SK magic Malaysia launched the all-in-one JIKSOO RICH Ice Water Purifier. The JIKSOO RICH takes water purifiers to the next level with its innovative Nanotechnology filtration system and fully stainless-steel water passages, ensuring that the water produced is pure and free from all contaminations.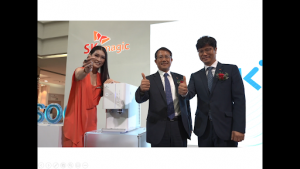 SMEs Best Brand Awards & Halal Certification
Within less than 6 months of operation, SK magic Malaysia was awarded The Brand Laureate SME's Best Brands Awards 2018-2019 in the Consumer – Water Purifier category and acquired the Halal Certification.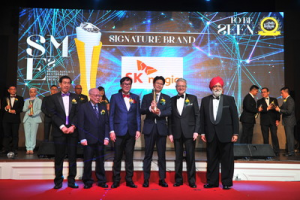 Official launch of Magic Consultant
A grand launching ceremony was held at the Shangri – La Hotel KL to announce the official launch of SK magic Malaysia's sales organization.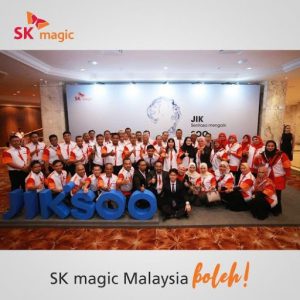 SK magic Malaysia Opening Ceremony
After many  trials and long preparations, SK magic held an opening ceremony in November 2018,officially announcing the launch of their operations in Malaysia.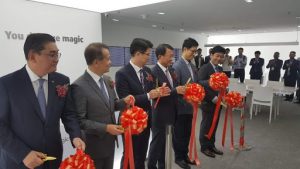 Awarded GOLD for IDEA in world's first dishwasher

Eco-friendly lineup extension (RE:FRESH)


Launched Self-replacement Water Purifier


Entered plant cultivator business



Launched first washable air purifier in Korea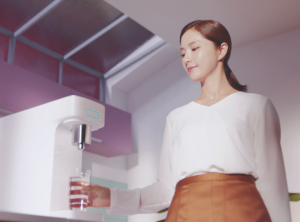 Acquired certification as Drinking Water Quality Inspection Accredited Agency

 

CES Innovation Award (Triple Care Dishwasher, All-in-One Ice

 

JIKSOO Water Purifier, Motion Air Purifier)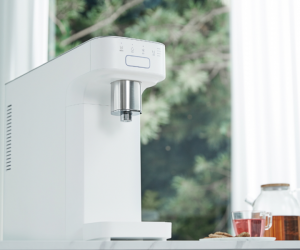 Established Malaysian sales corporation


Produced first JIKSOO Ice Water Purifier in Korea



Launched 4 new products : All-in-One JIKSOO Water Purifier, All-in-One Ice JIKSOO Water Purifier, Motion Air Purifier, Pottery Bubble Bidet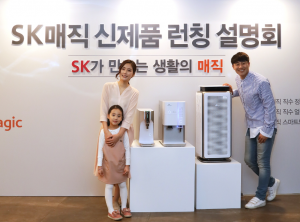 Produced first IoT, AI-applied product in Korea
(Gas Range, Water Purifier, Air Purifier)



Launched SK magic (Merger & Acquisition of SK Networks)
Produced first JIKSOO Water Purifier in Korea
(Cold, hot, purified)
Launched first 'Alarm Cook' gas range in Korea that sets off an alarm or stops operating when the water is boiling
Produced first gas hybrid range in Korea
Produced first steam oven in Korea
Produced first dishwasher in Korea(for 6 people) (Climm)
Launched first continuous warm water bidet in Korea (Salus)
Launched world's first digital gas oven (Adelia)
Launched water purifier, dishwasher
Produced first gas range in Korea (3 burners, grill)
Developed first dishwasher in Korea
Produced first gas oven range in Korea
Established Mechanical Division in Tongyang Cement & Energy Corp.