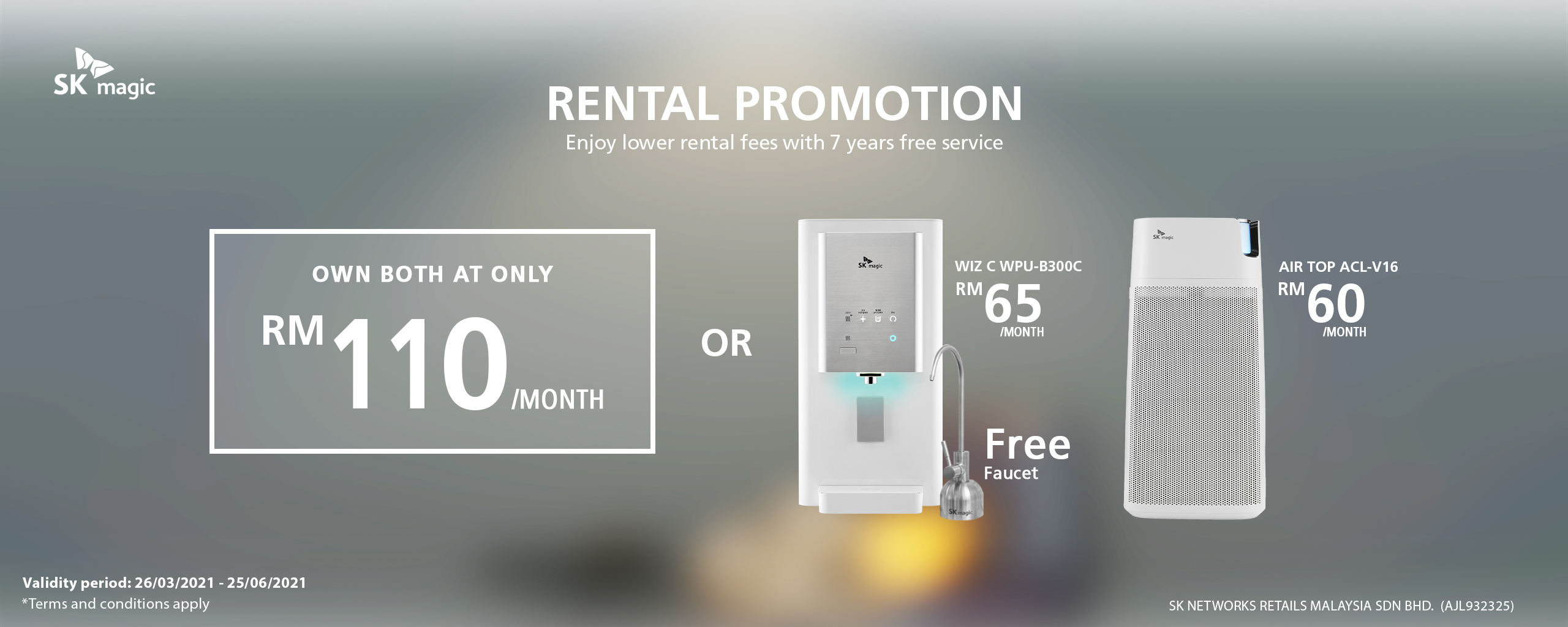 Terms & Conditions:
Promotion Duration: 26/03/21 – 25/06/21

Open to individual customers only.

No additional discount applied for advance rental payment for promotion prices.

SK Networks Retails Malaysia Sdn Bhd reserves the right to amend the terms and conditions without prior notice.
___ MORE INFO ___
To know more about this promotion, please scan the QR codewith your mobile phone or Click "Learn more"